Announcements
Subscribe to posts
The Burrillville School Department is currently seeking qualified substitute teachers and nurses for all grade levels - please see the attached letter for more information. 
Due to weather conditions, Burrillville School Department will dismiss students early today.
Burrillville High School students who drive themselves will be released at 11:15 AM.
Burrillville High School and Middle School bus students will be released at 12:00 PM.
Elementary school students will be released at 1:00 PM.
All afterschool activities are canceled, and there is no afternoon pre-kindergarten.
We are very pleased to announce that Rhode Island's Commissioner of Education, Dr. Ken Wagner, will be making a visit to our district. During this visit, he would like to hold an informal conversation with members of our Burrillville community. This will be an opportunity for teachers, administrators, parents, and other community members to hear about state initiatives in education, to engage in discussion about educational topics, and to give direct feedback to the Commissioner.
You are cordially invited to take part in this conversation with the Commissioner when he visits on Tuesday, January 23, 2018, from 4:00-5:30 at the Burrillville High School Media Center.
We hope that you will be able to join us, and we look forward to welcoming you on January 23rd.
Due to the continued inclement weather, school is canceled for Friday, January 5th.
Please see the attached opportunity for Superintendent of Schools for Burrillville School Department.
Due to impending weather, school is canceled for Thursday, January 4th.
Please see the following message from Ken Wagner, Commissioner:
I firmly believe that, as often as possible, education decisions should be made as close to the student as possible. We need to give principals and teachers more opportunities and flexibility to meet the needs of their students, because they know their kids best. And we need to hold ourselves accountable for results. 
There's a quote from former President Bill Clinton that I refer to often. He said, "There is nothing wrong with America that cannot be cured with what is right in America." That sentiment is relevant to education and so much more, in our state and beyond. I have no doubt that we already have the talent, passion, and vision we need to tackle the challenges we face in the classroom. There is nothing wrong in education that cannot be cured with what is right in education.
But to tap into our best talent, and ensure a strong and diverse talent pipeline in the future, we need to invest in educators and give them the support and professional learning opportunities they need to step into instructional leadership roles.
Last year, we provided grants to help develop school-based shared leadership, and launched the Learning Champions initiative to bring educators out of the classroom to develop competency-based learning solutions that enhance curriculum and ensure rigor. We're working on curriculum development with the Council of Chief State School Officers (CCSSO), as well, and have experienced educators serving as induction coaches for their colleagues who are new to the field. Earlier this month, we welcomed our inaugural cohort of the LeadRI Partnership executive leadership program, made possible with the support of industry executives at the Partnership for Rhode Island.
This important work will continue to be a priority in the year ahead because we know that school and district leadership has a tremendous impact on outcomes. Education leaders can set the tone for students, for teachers, and for a community. We're going to provide the investment and support necessary for those leaders to foster innovative, successful, joyful school communities across our state.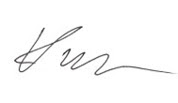 Ken Wagner, Commissioner
Please see the 2017-2018 school calendar.