Announcements
Subscribe to posts
Please see the following message from Ken Wagner, Commissioner:
I firmly believe that, as often as possible, education decisions should be made as close to the student as possible. We need to give principals and teachers more opportunities and flexibility to meet the needs of their students, because they know their kids best. And we need to hold ourselves accountable for results. 
There's a quote from former President Bill Clinton that I refer to often. He said, "There is nothing wrong with America that cannot be cured with what is right in America." That sentiment is relevant to education and so much more, in our state and beyond. I have no doubt that we already have the talent, passion, and vision we need to tackle the challenges we face in the classroom. There is nothing wrong in education that cannot be cured with what is right in education.
But to tap into our best talent, and ensure a strong and diverse talent pipeline in the future, we need to invest in educators and give them the support and professional learning opportunities they need to step into instructional leadership roles.
Last year, we provided grants to help develop school-based shared leadership, and launched the Learning Champions initiative to bring educators out of the classroom to develop competency-based learning solutions that enhance curriculum and ensure rigor. We're working on curriculum development with the Council of Chief State School Officers (CCSSO), as well, and have experienced educators serving as induction coaches for their colleagues who are new to the field. Earlier this month, we welcomed our inaugural cohort of the LeadRI Partnership executive leadership program, made possible with the support of industry executives at the Partnership for Rhode Island.
This important work will continue to be a priority in the year ahead because we know that school and district leadership has a tremendous impact on outcomes. Education leaders can set the tone for students, for teachers, and for a community. We're going to provide the investment and support necessary for those leaders to foster innovative, successful, joyful school communities across our state.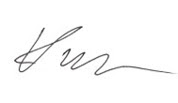 Ken Wagner, Commissioner
Please see the 2017-2018 school calendar.
Please see the information regarding Kindergarten Registration for the 2017-2018 school year.
Please see the Burrillville Prevention Action Committee's "Parenting For Prevention" newsletter.
BURRILLVILLE 
NON-PUBLIC SCHOOL TEXTBOOKS
Parents of Burrillville resident pupils attending non-public schools may borrow Science, 
Mathematics, Foreign Language, English/Language Arts, and Social Studies textbooks 
approved by the R. I. Department of Education for the 2016-2017 school year.  
Applications accepted at:
Administration Office
2300 Bronco Highway, Harrisville, RI
June 1st through July 6
th
8:00AM to 3:30PM
Proof of residency required. 
The following information must be available for each book:
ISBN #

Title

Author

Publisher

Copyright Date
Textbooks previously borrowed 
must be returned or paid for before new requests will be processed.
** Delivery is not assured for requests made after July 6, 2016 **
Please join us at the Burrillville High School Auditorium on Tuesday, April 26, from 6PM to 8PM.  The School Redistricting Advisory Committee will be hosting a public hearing on the committee's plans for addressing the trending enrollment inequality between Steere Farm Elementary School and William L. Callahan School.
The Rhode Island Department of Education released the result of the 2015 PARCC testing, which includes the performance of the Burrillville School Department.  
Please see the attached letter from Lois Short, Director of Curriculum, Instruction, Assessment, and Professional Development, regarding the soon-to-be released PARCC data.